Audio Dérives is a site specific Audio Walk that takes place in and around the Amstel Park in Amsterdam. The project is now live and is best experienced in the park. Visit the exhibition space
Zone2Source
, located at the center of the park. The walk can be done outside of opening hours, just make sure to bring your phone and headphones. Within opening hours personal headphones are encouraged, though we provide in case you forget to bring them.
If you are unable to visit the park, but still want to listen to what we created, press play below.
In
Audio Dérives
the audience is turned into the performer. This audio walk takes the listener from the Amstel park to Amsterdam's financial district the
Zuidas
. Guy Debord's
Theory of the Dérive (1956)
is introduced while reflecting on the immediate surroundings and architecture of the neighborhood. This solitary experience examines the poetry of walking in the urban environment.
Solitary walks took on a different meaning during the pandemic. While the digital realm gained dominance within our daily lives, public space became one of the few places where art could be experienced safely.
Audio Dérives
uses text and original music to offer a refuge from the digital space that seemed so dominant during lock-down.
Audio Dérives
Script / Concept by Esther Hovers
Music / Recording by
Lomar Brown
Editing / Recording by
Hans Poel
Narration by Annemarie Wadlow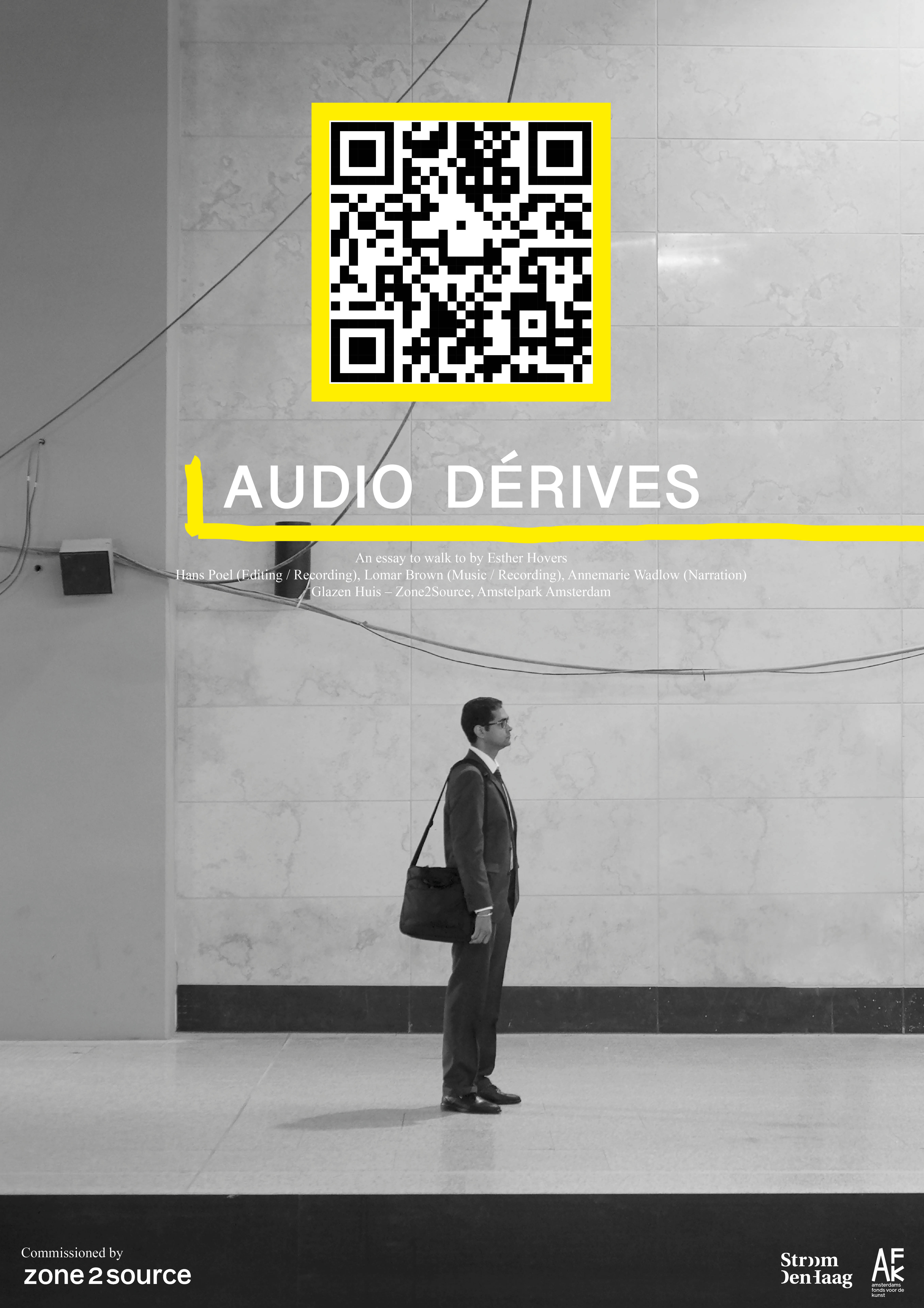 –
Unless otherwise stated, this website and all content within this site are the property of
Esther Hovers and are protected by copyright and other intellectual property laws.

© 2019 Esther Hovers – www.estherhovers.com